You can easely walk there using a path from the campsite.
It is a typical provencal village built on a rocky outcrop, with narrow winding alleyways. In the village there is a grocery store and tabac with vegetables, meat, cheeses, wine…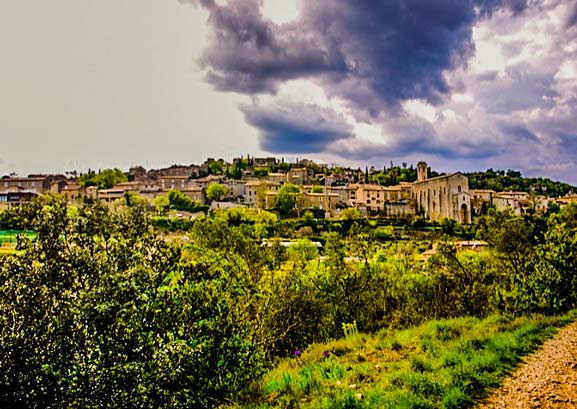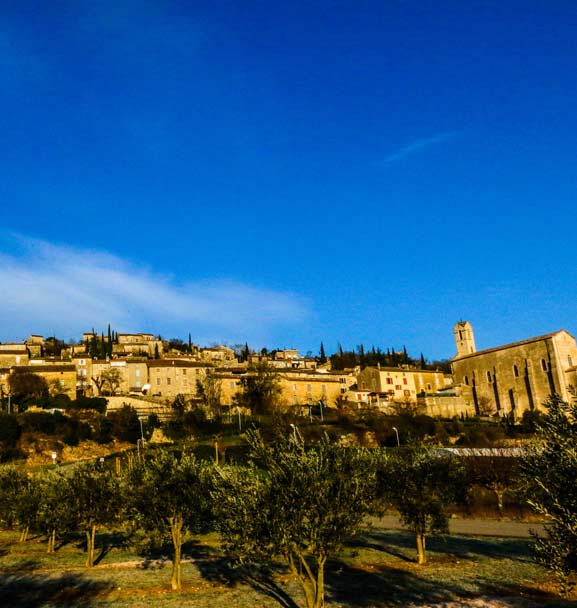 There is also an excellent restaurant « Les Tilleuls » with a magnificent view from the terrace.
La Magnanerie : Silk museum, recently renovated.
Botanical walk from the foot of the village to the top of the hill, where you will find a beautiful chapel.
Vallée de l'Ibie : You can drive the length of the valley, visiting the small village of Saint Maurice d'Ibie. En route, you will pass the "Trou de la Lune", where you can swim in cristal clear water.
Cascade de la Sompe : An other walk direct from the campsite (30 minutes). After a heavy rain, you will see the magnificent waterfall. Unforgetable !
In the area there are now several young farmers whose work is reviving the village. They are winemakers, olive oil producers, goat cheese makers… Most of them are biological producers. You can visit ans taste their produce at the farms or at the small weekly market in the village on Friday evening.